Rushen Players

Play Reading
Welcome to our fifth

on-line play reading



Join up with fellow Rushen Players members

On Tuesday 9th June 2020 we will read


The Final 45 with Frank Farmer


by

Stephen Moran



At the end of his career, TV personality, Frank Farmer, meets
two celebs from the past.



Disturbing humour with a final

twist

.






Meeting over ZOOM (social distancing no-problem)
This play has a cast of 7

First download your script by clicking the link below



SCRIPT



You can either use it on another device (tablet/phone) or print it out at home
We will also post the script on the screen during the Zoom play reading


To join the play reading click the link below just before 8:30 pm on Tuesday 2nd June

Join ZOOM meeting

Meeting ID: 761 2535 3515
Password: 6pWWMB

If we run over our allotted time, click the link again to rejoin the meeting.
You may need to enter the Password to rejoin 6pWWMB

A new window will appear in your Browser similar to this


You don't need to download Zoom

or use any passwords.
If you have already downloaded Zoom, then you probably know the ropes!
Note there is a new version of Zoom, with improved secuity, which will be essential
to download if you have not already done this.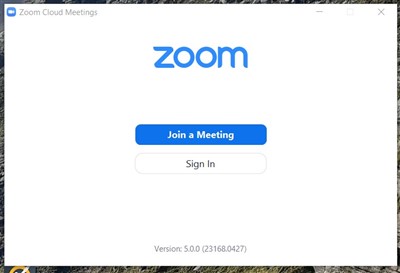 Click the 'Join a Meeting' button and wait to be to the meeting
You will see the following screens
Click to launch the meeting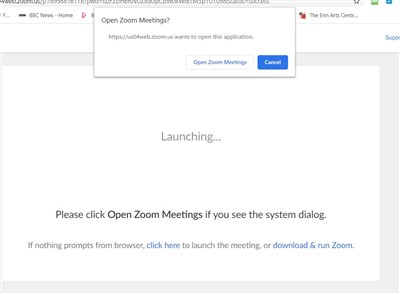 If you don't want to download the Zoom App then click 'Join from your Browser'
However this feature is not available on iPad or iPhone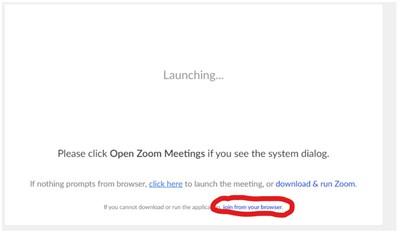 Enter your 'name', click the 'I'm not a robot', Click 'Join'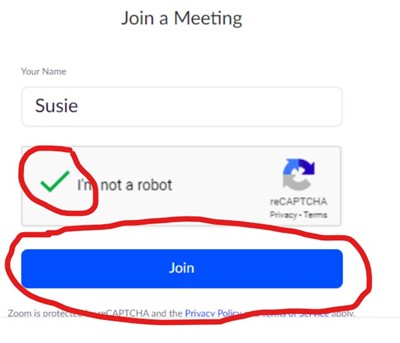 'Allow' use of your microphone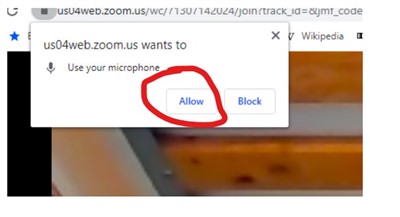 Start your Video camera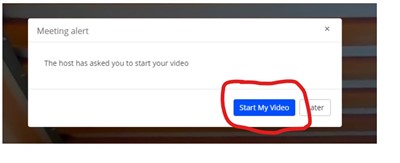 Enable your audio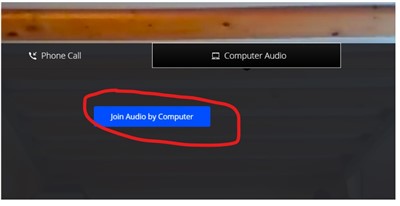 Finally click the 2 buttons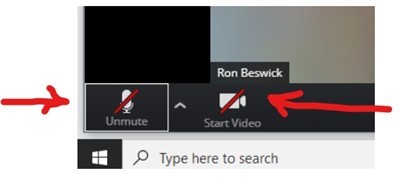 Adjust your camera so we can see you

If you intend to read a part please
e-mail (click here) beforehand
so we can be sure to include you

If you just want to listen in and laugh
(at the play and the inevitable confusion of this first time effort)
can you please mute your microphone when others are reading

See you on the 9th (Tomorrow)

Ron


Back to Home Page


© www.rushenplayers.org.uk 2020